The source of my annoyance
This first picture is the house that is being built directly across the street from my house. It can be yours for the low listing price of *evil voice* One Million Dollars!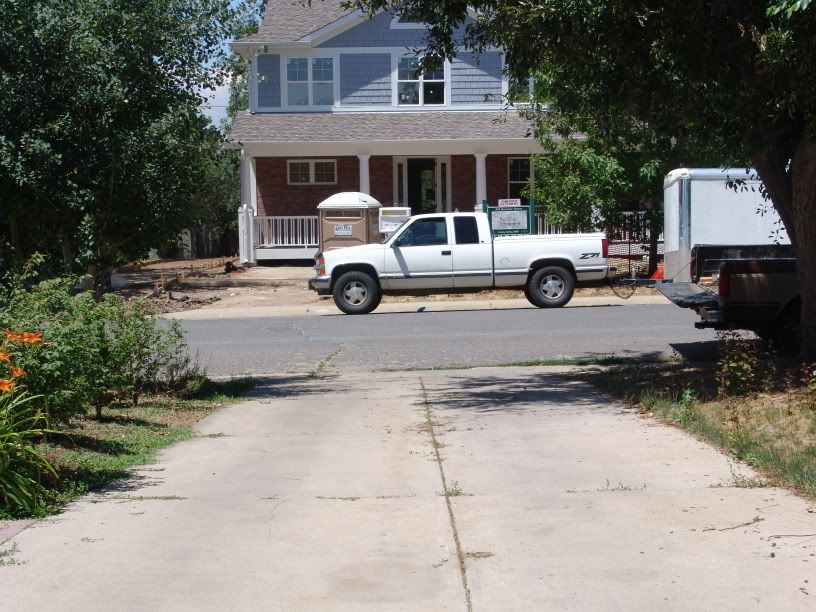 This is the view from my driveway. Notice that the white truck is parked pretty much dead center to my driveway (and has been every day for the last I don't know how long). Also take note to the right side of the picture, truck parked to one side of the driveway with it's tailgate down. This morning there was another truck parked to the other side of the driveway. Which brings us to the source of my annoyance. The driveway is surrounded by trucks which makes it a royal PAIN IN THE BOOTY to leave the house. The truck that was gone before I could take the picture could not have been closer to my driveway without actually being IN the driveway.
And last of all is the sign that is planted in front of the house, anyone notice the date on it? Now, I took this picture not more than 15 minutes ago and last I checked it's already SUMMER. *whine* When oh when will the overpriced house be done?!
Oh yeah, don't ya like the port-a-potty in the front yard?